Board Certified Doctors
When you use FadeMD, you will be connected with a doctor or medical practitioner who is fully licensed to recommend medical marijuana in the state in which they practice.
100% private & HIPAA compliant
No government lists or public databases! You remain in full control of when, how, and to what extent others may access your health information. We secure all information according to HIPAA compliance.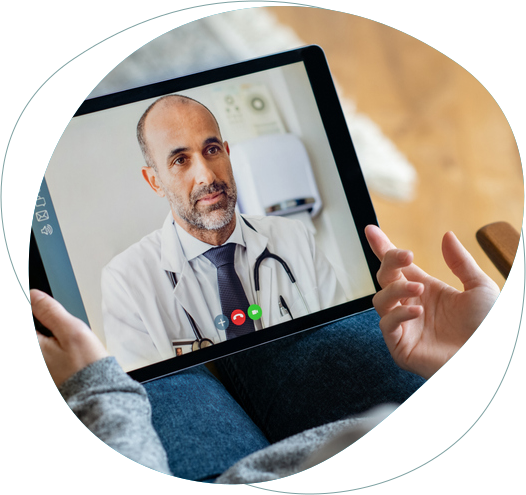 How to get your medical marijuana card in Massachusetts
Log into FadeMD.com using your email and password. Answer some basic questions about your medical history. Then schedule a time to speak with a licensed medical practitioner to get approved for medical cannabis. Once you are approved you will receive an email from the Massachusetts Cannabis Control Commission (CCC) with your: Patient PIN number and Instructions on how to register with the Program.
Online registration through the Medical Use of Marijuana Online system is the fastest and most convenient way to register. For detailed instructions, please refer to the following link: www.Mass.Gov/MedicalMarijuana. Paper registration is available for those who are unable to register online. This is a more lengthy process. Please call the Program at (833) 869-6820 to request a paper registration form.
In order to register you will need your:

Current valid form of identification (MA Drivers License, MA ID, US Passport or US Military IDIf you use a US Passport or US Military ID, you will also need to provide proof of MA residency in the form of a Utility Bill, Tuition Bill, US Marriage Certificate, Motor Vehicle Registration Card, Car Insurance Policy/Bill, Property Tax Bill, Mortgage/Lease/Loan, MA Professional License, or First Class Mail from a Federal of State agency.
Current photograph of yourself. This photo will be placed on your Program ID card. Your photo should be: Taken in front of a plain white/off -white background; Recent photo to reflect what you look like now; Show only your head & top of your shoulders (see example to right); Taken looking directly at the camera held at eye level; Taken with both eyes open without eyewear; Taken without any face or head coverings, except for religious purposes.
and your PIN number.
Registrations expire annually. You must renew your registration every year with the Program. It is highly recommended to apply for your renewal 60 days prior to the expiration of your registration to ensure there is no gap in your registration status.
More information about how to apply can be found HERE.
Massachusetts was the 18 state to legalize medical marijuana. In 2012 voters pass a bill allowing those with a state issued medical marijuana card to possess a 60 day supply of medical cannabis. Medica patients must receive a written recommendation from a Certifying Health Care Provider to become a Patient of the program. Certifying Health Care Providers may include physicians, nurse practitioners, and physician assistants that are registered in the Program. Medical marijuana patients are exempt from the state's excise tax on recreational cannabis sales which can be as high as 20%.
Marijuana and Health
Even though research on cannabis is in its early stages, the benefits are numerous. Cannabinoids may be helpful in treating nausuea and vomiting, epilepsy, cancer, loss of appetite and weight loss among many other symptoms. Some of the most common symptoms patients seek marijuana treatment for are:

Chronic Pain
Cannabis has been linked to providing moderate relief of chronic pain symptoms.

Sleep Disorder
Studies show that THC helps promote sleep by activating the endocannabinoid system`s receptors.

Anxiety
Consumed in controlled doses, cannabis can alleviate anxiety and calm users down.

Lack of Appetite
THC, the main active ingredient in cannabis, has been linked to stimulating appetite.