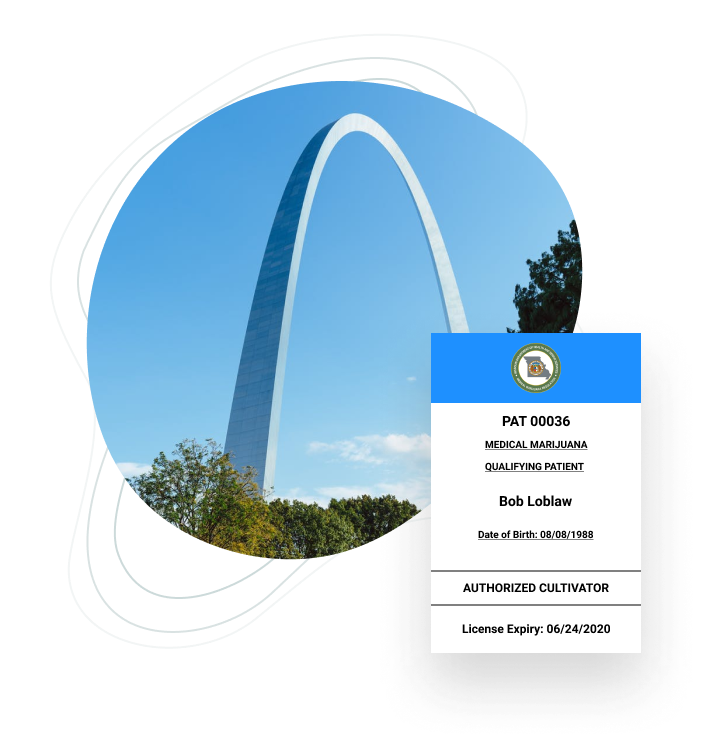 Get your Medical
Marijuana

Card in Missouri

Simple 10 minute online process.

Charged only if approved.

Starting at $99.

Already have an account?Log in
Get approved easily & instantly

Sign up
No appointment required! Simply register through your computer, tablet, or mobile device.

Meet with a Doctor
Our medical marijuana doctors are on standby, and will see you once you finish your application.

Instant Approval
You can download your medical marijuana recommendation directly from our website.

24/7 Verification
We offer 24/7 verification through fademd.com/verify
Benefits of having a Missouri Medical Marijuana Card
Legal Protection
A medical marijuana recommendation is required to legally purchase cannabis in Missouri.
Required to Apply for Home Cultivation License
Use your medical marijuana recommendation to apply for a home cultivation license.
Access to Safe Products
Enjoy all-access privilege to marijuana products which are required to be tested for safety.
Access to All Dispensaries
Once you obtain your medical marijuana card you gain access to all dispensaires in the state.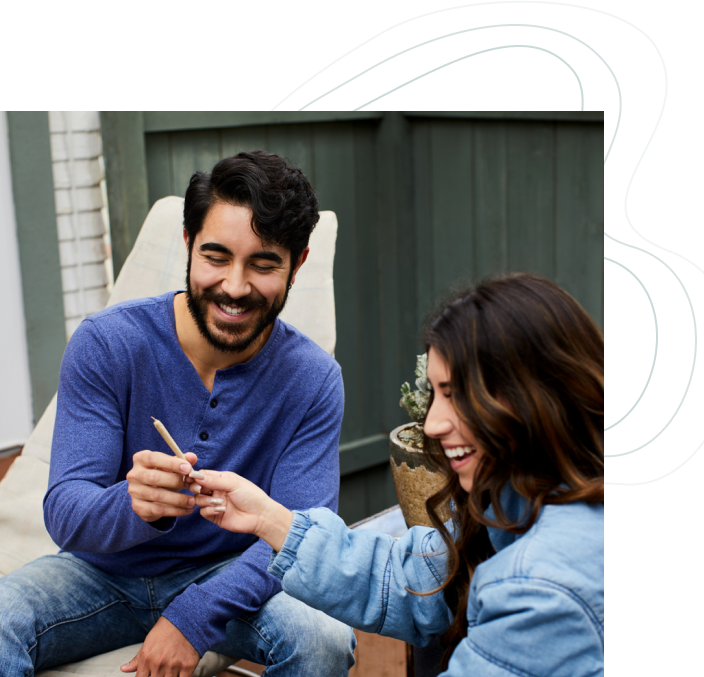 What our Missouri patients have to say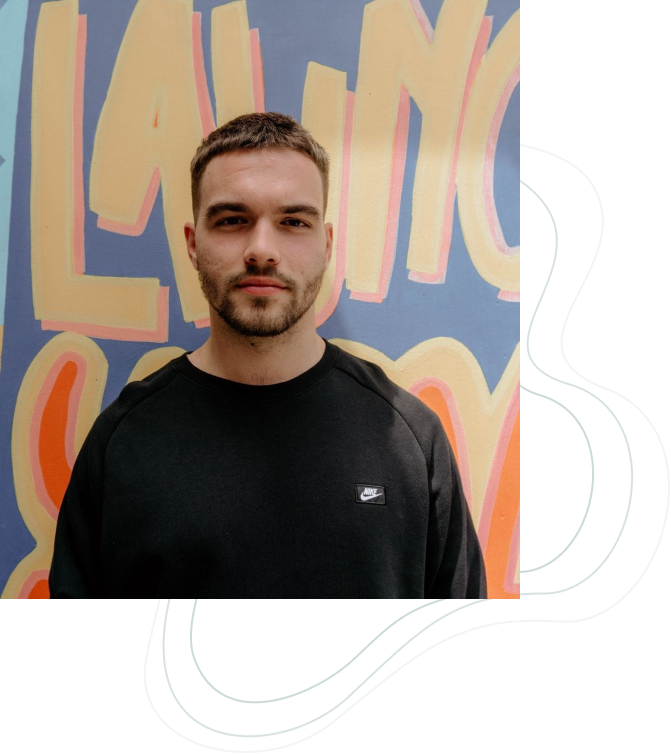 FadeMD is legit and I will use it again for my renewal. The doctor was super friendly and understood my needs.
Sam O.
Verified customer
Friendly customer support team
4.9 out of 5 stars from 8.1k reviews
We're making medical marijuana easy.
How to get your medical marijuana card in Missouri
In order to get a registry identification card (medical marijuana card) through the Missouri Medical Marijuana Program, you must go through the following steps:
Sign up on FadeMD.com where you will be connected to a fully licensed MD or DO who is in good standing in the state of MO. You will need your FadeMD medical practitioner to complete the Physician Certification Form.

Patients requiring up to four ounces per month should use the Standard Physician Certification Form.
Patients requiring more than four ounces per month should use Alternative Physician Certification Form and must get two separate physicians to fill out the form.
Caregivers should have the Patient Authorization Form completed.
Once you have registered, patients can go to https://mo-public.mycomplia.com/#!/signin, login, create an application and follow the New Patient Registration link to complete the application. a. Caregivers will do the same except they should follow the New Caregiver Registration link to complete their application.
Missouri became the 32nd state to legalize medical marijuana in November 2018. By passing the measure called Amendment 2, Missouri doctors were now able to recommend cannabis for patients suffering from several qualify conditions, which now include:
Glaucoma
Epilepsy
Cancer
Intractable migraines
Chronic pain
Chronic muscle spasms
Debilitating psychiatric disorders
HIV or AIDS
Hepatitis C
ALS
Huntington's Disease
Crohns
Inflammatory bowel disease
Neuropathy
Autism
Cachexia
Wasting syndrome
Alzheimer's
Sickle cell anemia
Any terminal illness
Any other chronic, debilitating or other medical condition, or
Any chronic condition that normally requires prescriptions that could lead to dependence, if the doctor determines that marijuana could be safer and effective.
Only Medical Doctors and Doctors of Osteopathy are legally allowed to certify qualifying conditions and recommend medical marijuana. Doctors of Medicine and Doctors of Osteopathy must be in good standing to practice in the State of Missouri and they are also allowed to certify patients via telemedicine. Patients may be certified for up to four ounces of cannabis flower every 30 days. If a patient has a valid reason for needing more than that, they must obtain two medical marijuana recommendations from two independent physicians. If patients receive a patient cultivation identification card ($100 fee) they can grow up to six plants, subject to various regulations such as that plants must be grown in a "closed, locked facility."
Marijuana and Health
Even though research on cannabis is in its early stages, the benefits are numerous. Cannabinoids may be helpful in treating nausuea and vomiting, epilepsy, cancer, loss of appetite and weight loss among many other symptoms. Some of the most common symptoms patients seek marijuana treatment for are:

Chronic Pain
Cannabis has been linked to providing moderate relief of chronic pain symptoms.

Sleep Disorder
Studies show that THC helps promote sleep by activating the endocannabinoid system's receptors.

Anxiety
Consumed in controlled doses, cannabis can alleviate anxiety and calm users down.

Lack of Appetite
THC, the main active ingredient in cannabis, has been linked to stimulating appetite.
Frequently Asked Questions
Qualifying conditions include:
Cancer
Epilepsy
Glaucoma
Intractable migraines unresponsive to other treatment
A chronic medical condition that causes severe, persistent pain or persistent muscle spasms, including, but not limited to, those associated with:
Multiple sclerosis
Seizures
Parkinson's disease
Tourette's syndrome
Debilitating psychiatric disorders, including, but not limited to, post-traumatic stress disorder, if diagnosed by a state licensed psychiatrist
Human immunodeficiency virus or acquired immune deficiency syndrome
A chronic medical condition that is normally treated with a prescription medication that could lead to physical or psychological dependence, when a physician determines that medical use of marijuana could be effective in treating that condition and would serve as a safer alternative to the prescription medication
Any terminal illness
In the professional judgment of a physician, any other chronic, debilitating or other medical condition, including, but not limited to:
Hepatitis C
Amyotrophic lateral sclerosis
Inflammatory bowel disease
Crohn's disease
Huntington's disease
Autism
Neuropathies
Sickle cell anemia
Agitation of Alzheimer's disease
Cachexia
Wasting syndrome
Talk to an expert in marijuana on-demand
Marijuana Advice from an Expert
Upon approval, our marijuana expert will contact you to you to provide non-medical advice on any marijuana-related topic.
Shopping and Product Advice
We know the marijuana market well and can point you towards the best deals, stores, and brands available today.
Usage & Dosage Questions
We can advise you on the many ways to consume marijuana and help you find a method you're comfortable with.