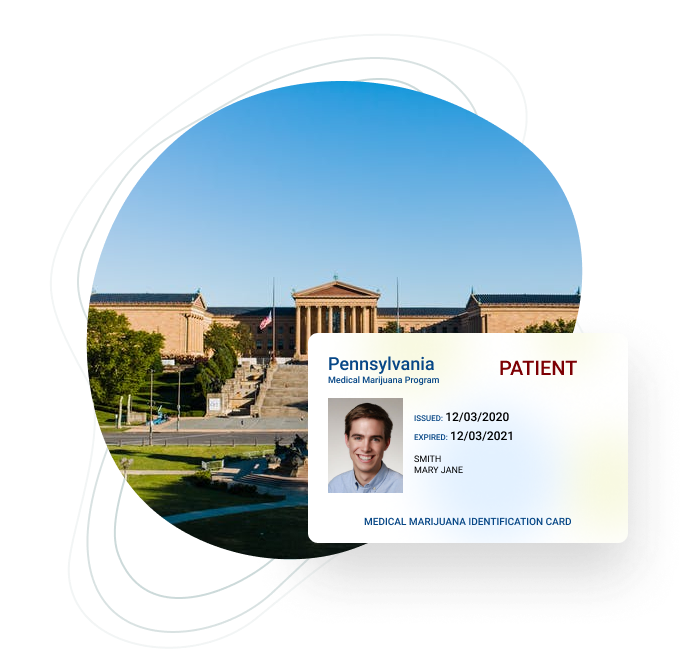 Get your Medical
Marijuana

Card in Pennsylvania

Simple 10 minute online process.

Charged only if approved.

Starting at $99.

Already have an account?Log in
Get approved easily & instantly

Sign up
No appointment required! Simply register through your computer, tablet, or mobile device.

Meet with a Doctor
Our medical marijuana doctors are on standby, and will see you once you finish your application.

Instant Approval
You can download your medical marijuana recommendation directly from our website.

24/7 Verification
We offer 24/7 verification through fademd.com/verify
Benefits of having a Pennsylvania Medical Marijuana Card
Legal Protection
A medical marijuana recommendation is required to legally purchase cannabis in Pennsylvania.
Access to Safe Products
Enjoy all-access privilege to marijuana products which required to be tested for safety.
Purchase a 30 Day Supply
Dispensaries are allowed to sell patients up to a 30 days supply of cannabis.
Access to All Dispensaries
Gain access to all dispensaries in the state.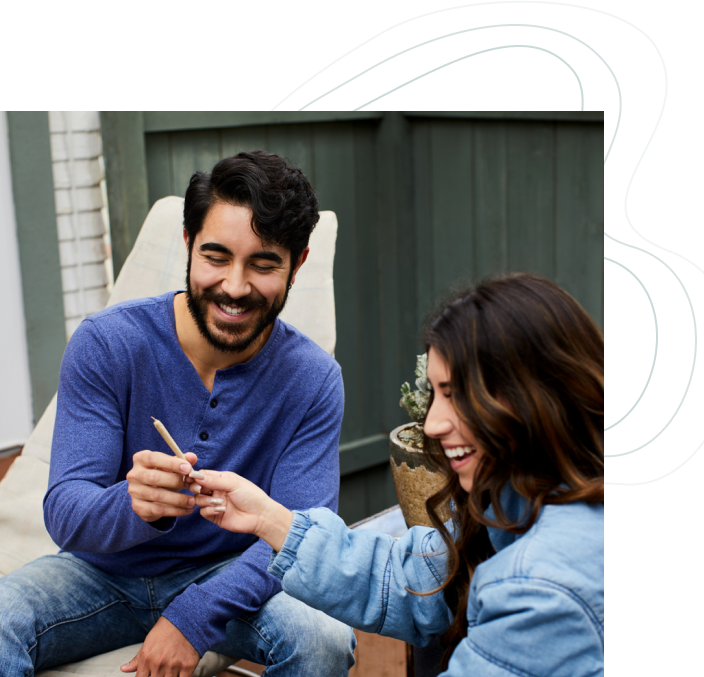 What our Pennsylvania patients have to say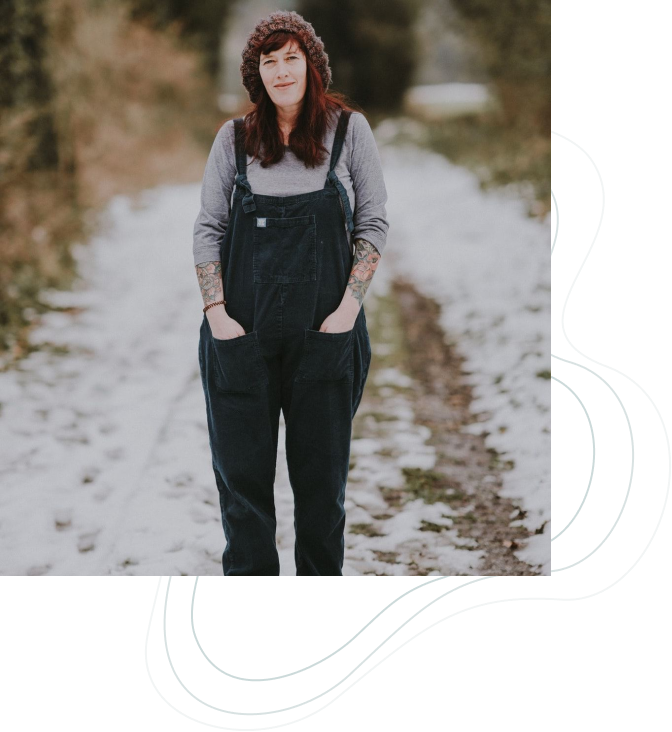 My FadeMD doctor was great! The whole process was quick and informative. I now have access to all the dispensaries in Pittsburgh.
Michelle W.
Verified customer
Friendly customer support team
4.9 out of 5 stars from 8.1k reviews
We're making medical marijuana easy.
How to get your medical marijuana card in Pennsylvania
In order to get a registry identification card (medical marijuana card) through the Pennsylvania Medical Marijuana Program, you must go through the following steps:
Use the Medical Marijuana Registry to register for the Pennsylvania Medical Marijuana Program: https://padohmmp.custhelp.com/app/login
Obtain your patient certification from your FadeMD Pennsylvania medical practitioner. To qualify for medical cannabis and obtain your patient certification, you must have a qualifying condition. Qualifying conditions include: amyotrophic lateral sclerosis (ALS), anxiety disorders, autism, cancer, including remission therapy, Crohn's disease, damage to the nervous tissue of the central nervous system (brain-spinal cord) with objective neurological indication of intractable spaticity, and other associated neuropathes, Dyskinetic and spastic movement disorders, fibromyalgia, glaucoma, hepatitis C, inflammatory bowel disease, multiple sclerosis, pain that is either bhronic and severe or intractable, Parkinson's disease, positive status for HIV, Post traumatic stress disorder, sickle cell anemia, spinal cord disease or injury, Tourette's syndrome, traumatic brain injury, ulcerative colitis
After you are certified in the system, you will receive an email with instructions on how to pay for and receive your medical marijuana ID card.
Visit the Medical Marijuana Registry and click on the "Payment Tab." Follow the prompt to enter your payment information.
Your official patient or caregiver registry ID card will come in the mail in approximately 21 days.
In April 2016 Pennsylvania approved Senate Bill 3, which essentially allows for the consumption and possession medical cannabis for those who have a physicians recommendation. The Pennsylvania Department of Health was tasked with creating and monitoring the Pennsylvania Medical Marijuana Program.
Only Medical Doctors and Doctors of Osteopathy may certify a patient for medical marijuana. Furthermore the MD or DO must register with the Pennsylvania Department of Health and complete the mandatory for hour training course administered by the Department of Health.
Patients must also register with the Department of Health before they can receive their medical marijuana identification card. The State of Pennsylvania allows patients to consume cannabis via gels, ointments, liquid, oils, tinctures, pills and non-whole plant forms for administration through vaporization. Although vaping is allowed, smoking flower and edibles are not. Registered patients are allowed to possess up to a 30 days supply of cannabis products. Pennsylvania currently does not allow home cultivation for personal use.
Marijuana and Health
Even though research on cannabis is in its early stages, the benefits are numerous. Cannabinoids may be helpful in treating nausuea and vomiting, epilepsy, cancer, loss of appetite and weight loss among many other symptoms. Some of the most common symptoms patients seek marijuana treatment for are:

Chronic Pain
Cannabis has been linked to providing moderate relief of chronic pain symptoms.

Sleep Disorder
Studies show that THC helps promote sleep by activating the endocannabinoid system's receptors.

Anxiety
Consumed in controlled doses, cannabis can alleviate anxiety and calm users down.

Lack of Appetite
THC, the main active ingredient in cannabis, has been linked to stimulating appetite.
Frequently Asked Questions
Qualifying conditions include:
Amyotrophic lateral sclerosis (ALS)
Anxiety Disorders
Autism
Cancer, including remission therapy.
Crohn's disease.
Damage to the nervous tissue of the central nervous system (brain-spinal cord) with objective neurological indication of intractable spasticity, and other associated neuropathies.
Dyskinetic and spastic movement disorders.
Fibromyalgia
Glaucoma
Hepatitis C
Inflammatory bowel disease (IBS)
Multiple sclerosis (MS)
Pain that is either chronic and severe or intractable
Parkinson's disease
Positive status for HIV
Post-traumatic stress disorder (PTSD)
Sickle cell anemia
Spinal cord disease or injury
Tourette's syndrome
Traumatic brain injury
Ulcerative colitis
Talk to an expert in marijuana on-demand
Marijuana Advice from an Expert
Upon approval, our marijuana expert will contact you to you to provide non-medical advice on any marijuana-related topic.
Shopping and Product Advice
We know the marijuana market well and can point you towards the best deals, stores, and brands available today.
Usage & Dosage Questions
We can advise you on the many ways to consume marijuana and help you find a method you're comfortable with.