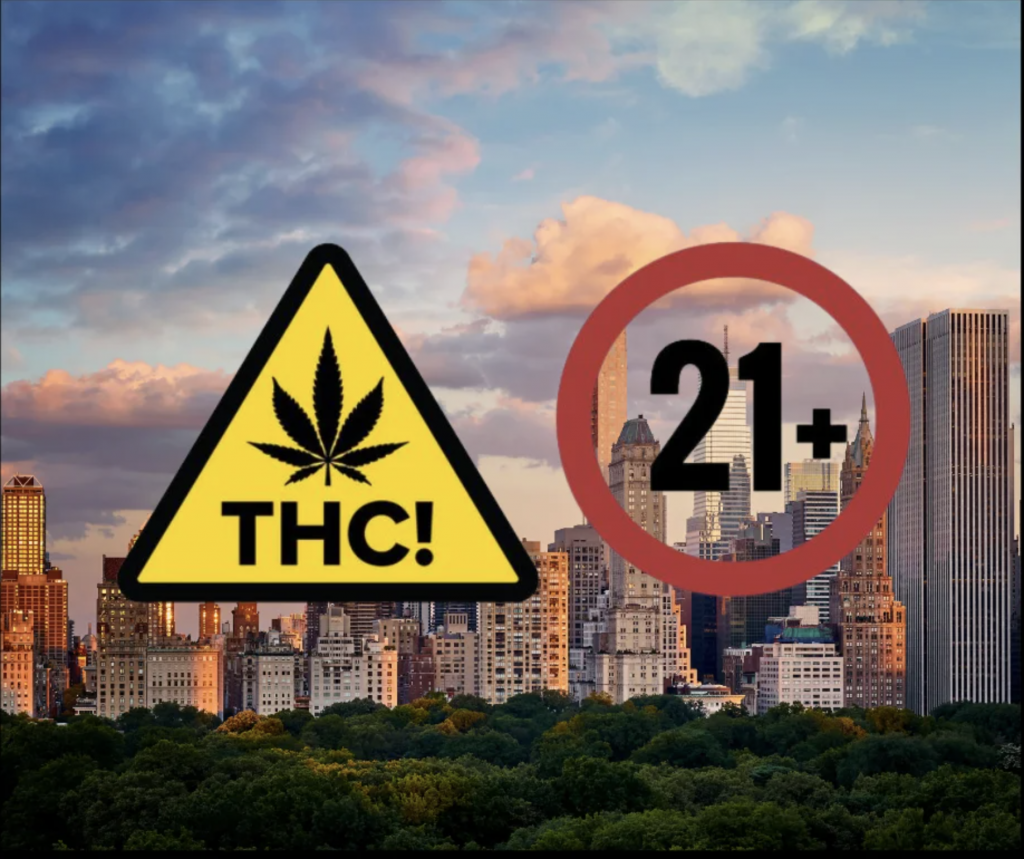 The Big Apple is one lit joint! There's so much to see and do there that the Big Apple is often referred to as the "City That Never Sleeps." The city might not sleep, but it's a safe bet to say residents and tourists alike will be taking a lot more weed naps. This is because cannabis is fully legal in the state, thanks to the recreational and medical cannabis laws that have been passed. The most recent news coming from the state regarding cannabis pertains to new rules and regulations surrounding how cannabis products can be marketed in the state. Let's take a closer look.
Starting immediately, cannabis businesses and brands in the state of New York will have to adhere to new restrictions regarding marketing and advertising. However, these specific regulations are not set in stone. Starting on June 15th, 2022, for 60 days, the public can share their opinions, comments, and concerns regarding the marketing and advertising of recreational and medical cannabis products in the state of New York. After the 60-day period, this feedback will be taken into consideration before the regulations will become permanent.
Cannabis in the state is required to be packaged in childproof containers, with any products containing CBD or THC having to be clearly marked stating that they do so.
Medical or retail cannabis products that contain THC must include a defined symbol that notifies the consumer of the potential intoxicating ingredient. These products must also be labeled with an alert that they can only be purchased by those over the age of 21.
Cannabis packaging must not in any way appeal to children or the underage crowd. This also prohibits brands from marketing knockoff-style products that mimic the likeness of popular brands such as Twizzlers, Kit-Kats, Hershey's, and others. Additionally, any celebrities utilized in the promotion of cannabis products must not only be over the age of 21 but also appear as such.
Products on the market in New York are also prohibited from being labeled as organic and are not allowed to make any health claims. This includes stating that the product is safe.
Images of individuals smoking or vaping are also not permitted.
Brands are prohibited from utilizing slang terminologies such as stoner, weed, dank, or sticky icky, for example.
All ads that promote cannabis or cannabis products are required to also warn consumers of the potential risks of utilizing cannabis.
Ads are not permitted within 500 feet of schools, childcare facilities, playgrounds, parks, or libraries.
Additional rules and regulations have also been implemented. If you would like to learn more, check out the full text of the law here.
How New York Regulations Compare to the Other States
In California, where both adult retail and medical cannabis have been legalized, like in NY, there are a few baseline rules to bear in mind, according to the Marijuana Lawyer Blog. This includes the following.
Limit Advertising to Target Audiences 21 and Older
Do Not Make False or Potentially Misleading Statements
Do Not Conduct or Promote Giveaways
In Ohio, where only medical cannabis has been legalized, requiring patients to obtain a medical cannabis recommendation, the laws are also very similar, yet more restrictive. The Ohio Medical Marijuana Control Program, or OMMCP for short, prohibits advertisements on billboards, radios, TV, internet programming, handheld or portable signs, and on public property, according to MSLawGroup.com.
Like in NY and CA, Ohio medical cannabis companies are prohibited from utilizing any marketing or advertisements that would appeal to children, including pop culture icons and fictional or cartoon characters. However, unlike in New York or California, any advertisement must be submitted to and approved by the State Board of Pharmacy before it can be utilized. You can view the full list of Ohio cannabis marketing regulations here.
In almost all states, whether they allow for both recreational and medical or if they have only implemented medical cannabis programs, there are many similarities. In almost all states, marketing to minors is prohibited, warning labels are required on labels alerting consumers to the product's content of THC/CBD, and most states also require childproof packaging. Additionally, you will find that all states prohibit the use of misleading statements and false claims from all marketing and advertising, as it should be.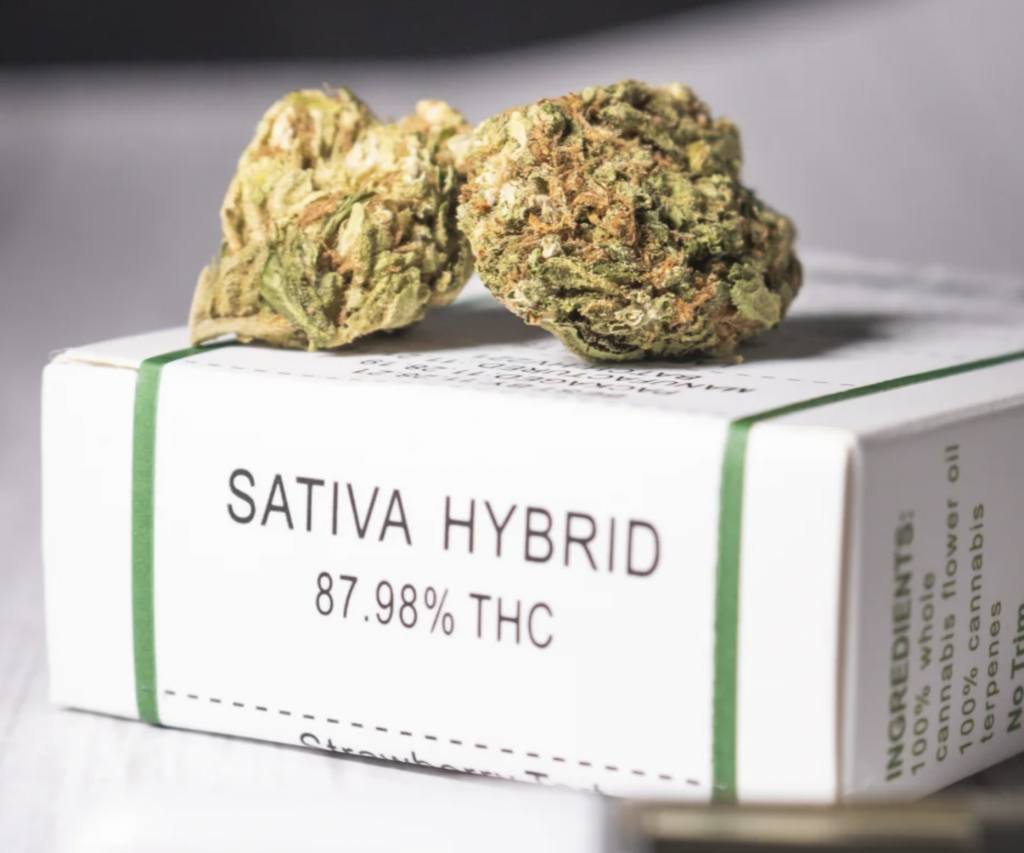 Regulating Packaging is Likely Next
While most advertising regulations also include regulations on what must be on cannabis packaging, it is likely we will start to see states put restrictions and policies in place regarding what type of packaging must be used as well as environmental protection. In New York, Senator Michelle Hinchey proposed regulations that would have required dispensaries to implore a $1 deposit on any products sold in a single-use plastic container. This deposit would be refundable if the patient/consumer were to return the container. Additionally, the Senator also supported legislation that would have prioritized the use of hemp-based packaging. Unfortunately, neither of these measures were enacted.
The wild west days of marketing cannabis seem to be coming to an end as quickly as they began. No matter what, though there is one that is certain, and that is the fact that word of mouth has been and will always be the best form of advertising. If you offer a quality product that is safe, consistent, and effective as well as affordable, patients and consumers are sure to spread the word for you. In a world where cannabis is still highly regulated on social media platforms, one of the primary advertising avenues utilized today, it is important that you provide a quality product and gain true consumer support rather than relying on flashy marketing and advertising.
Additional Common Factors in Recreational and Medical Cannabis Labeling and Marketing
In addition to many states having similarities in how companies can advertise and what warnings are required on labels, there are other similarities. In many states, it is required that all products that contain THC also include the lab results for cannabinoid content on the label or packaging. In some states, the testing results for terpenes are also required, along with the manufacturer's cannabis license number. If you live where recreational or medical cannabis is legal, it is likely that you have seen many of these aspects of legal cannabis products. If you live in Oklahoma, Ohio, Missouri, California, New York, or Pennsylvania, and do not yet have your medical cannabis card, check out this link to acquire your medical cannabis recommendation.
Disclaimer: The information, including but not limited to, text, graphics, images and other material contained in this article is for informational purposes only. No material from this article is intended to be a substitute for professional medical advice, diagnosis, or treatment. Always seek the advice of your physician or other qualified health care provider with any questions you may have regarding a medical condition or treatment before undertaking a new health care regimen. Never disregard professional medical advice or delay in seeking it because of something you have read on this website.