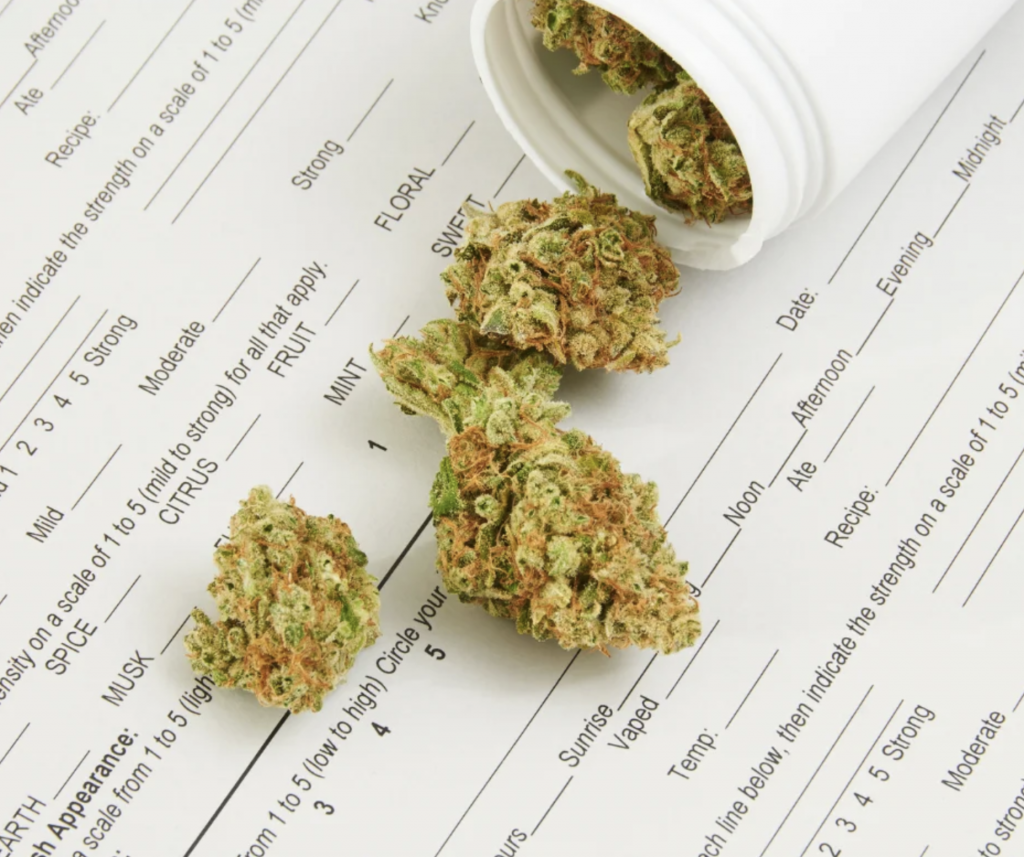 Medical marijuana in the state of Ohio has been legal since 2016. Sadly, many medical marijuana patients in the state still turn to the illicit black market to find the cannabis they need. Why would someone risk purchasing cannabis illegally when they have legal access to it? This is a great question. It is also a question lawmakers are tackling as they try to figure out ways to resolve issues with the state's medical-marijuana program.
To give you an idea about how the medical cannabis program is in the state of Ohio and its effectiveness, we'll take a look at what a patient there has to say. Anthony Riley is a licensed MMJ patient in the state of Ohio and has been since the start of the program back in 2016. Mr. Riley utilizes the medicinal and therapeutic benefits of cannabis to help with inflammation and pain that resulted from a traumatic brain injury.
When asked about his experience with medical cannabis in the state of Ohio, Mr. Riley told the media it "Definitely was a disappointing experience. There wasn't a lot available, and the prices were just unbelievable. What I've already seen is several thousands of patients leave the program. They are really fed up with the price. They're fed up with the quality of products. They're fed up with a lack of interaction with the state as far as explaining things to them."
High Prices, Poor Quality, and Limited Supplies are Plaguing the Ohio Medical Marijuana Market
A big issue facing potential medical cannabis patients in the state of Ohio is access to the state's program. When you factor in the limited availability of quality products, excessively high prices, as well as limited qualifying conditions for patients, it's easy to see why the medical cannabis program in the state of Ohio is in disarray. This is great news for the black market that will undoubtedly thrive thanks to state lawmakers. It wasn't long ago that Ohio invested a million dollars in developing technology to identify psychoactive cannabis from Industrial Hemp in a quick and efficient manner. Perhaps they should have spent that million dollars in an effort to revamp their battered medical cannabis program.
According to State officials, Ohio faces an estimated 1.18 billion black market for cannabis. This is going to be an extremely difficult market to compete against with poor quality and high prices. To make matters worse, there isn't relief in sight. Seventy new medical cannabis dispensaries are cleared to open in the state of Ohio. While this might sound good, a major issue presents itself. The issue is the supply of cannabis. With an already limited supply of poor quality and high-priced cannabis, the addition of these new medical cannabis dispensaries could only drive prices higher and decrease availability even more.
After six years, lawmakers could have made the medical cannabis program in the state of Ohio a successful one. Instead, they chose to do virtually nothing. Patients have been left in the dark and feel as if they have been ignored by the state. Its estimated it will be around 2.5 years before patients in the state of Ohio will see any form of improvement to their medical cannabis program.
Qualifying for Medical Cannabis in Ohio
Currently, in the state of Ohio, to qualify for a medical cannabis card, a patient must have one or more of the following qualifying medical conditions:
· Epilepsy
· Seizure Disorder
· Hepatitis C
· Inflammatory Bowel Syndrome
· Parkinson's Disease
· Severe, Intractable, or Chronic Pain
· Fibromyalgia
· Huntington's Disease
· Glaucoma
· Aids/HIV
· Cancer
· Multiple Sclerosis
· Sickle Cell Anemia
· Amyotrophic Lateral Sclerosis
· Post-Traumatic Stress Disorder
· Terminal Illness
· Tourette Syndrome
· Ulcerative Colitis
· Traumatic Brain Injury
· Spinal Cord Disease
· Chronic Traumatic Encephalopathy
· Cachexia
· Crohn's Disease
· Alzheimer's Disease
In February of 2021, Ohio's state medical board also approved complex region pain syndrome, chronic migraines, and arthritis saying they were covered by chronic or intractable pain.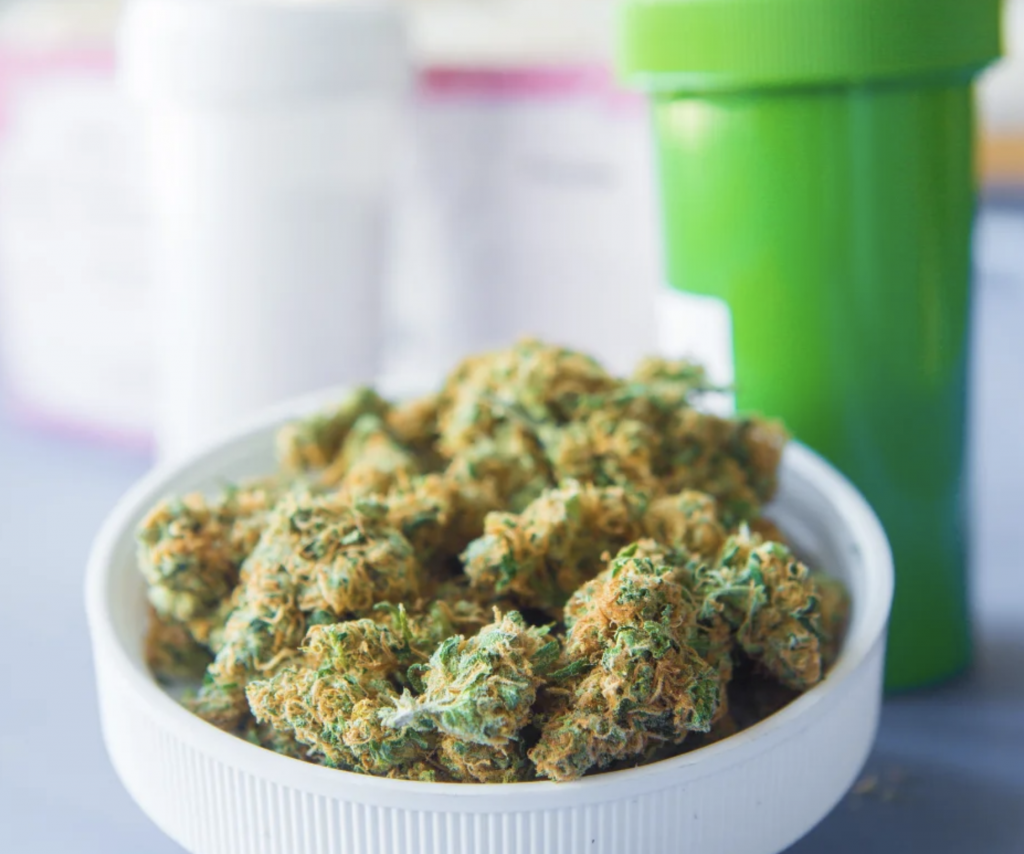 Ohio Could Offer Patients Much More
As of right now, it is estimated that an ounce of medical cannabis costs $310 in Ohio. This is considerably higher than the prices of cannabis in surrounding areas where it is legal. Even the black market isn't this expensive. Not to mention the quality found on the black market is much higher than that of most cannabis found in legal cannabis dispensaries.
Ohio has silly laws regulating what type of cannabis a patient can and can't use. Patients in the state of Ohio are currently allowed to purchase up to 8 oz of flower every three months. That is unless, of course, they want to purchase higher potency cannabis. If this is the case, they're only allowed 5.3 oz. Who even comes up with these numbers? The state also had a daily allotment only, allowing for 2.83 grams per patient. This didn't add up and was also extremely stupid. Making patients only purchase 2.83 grams per day would mean many of them would have to return to the dispensary daily.
Did lawmakers cut a deal with the transportation industry, oil industry, and others responsible for people traversing back and forth this much? What about the environmental impact? It is as if lawmakers are only looking at tightly regulating individual consumption, taxing cannabis as high as they can, and forgetting about the will of the people in the process. With a dysfunctional medical cannabis program like the one in Ohio, it is a wonder if anyone shops at their legal dispensaries.
At least lawmakers are attempting to do something. By regulators approving dozens more applicants to operate cannabis businesses in the state, it will increase access for patients. Sadly, if something isn't done about the supply, increased access will mean nothing. Due to the high demand for medical cannabis in the state of Ohio, like in other states, when dispensaries cannot meet the needs of patients, these patients will oftentimes look to find what they need elsewhere. Elsewhere, of course, means the black market.
Prohibition is the Real Problem
What is wrong with state lawmakers? How can they still stand there today pretending that cannabis is the devil's lettuce or any other of the imagined propaganda ideas created during reefer madness? The people of the state of Ohio deserve better than this. The people of the United States of America deserve better than this. It is time for our political representatives to let go of their racist past where they have used cannabis as a tool to destroy countless families and interrogate people in communities of color.
Some of these politicians believe that more research is needed. Perhaps more research into racial disparity caused by marijuana prohibition is needed. Maybe these lawmakers need to be reminded that they are not state leaders; they are elected representatives. The personal and private agenda of political powers have persevered in supporting marijuana prohibition for nearly eight decades. People have had enough.
Lawmakers in the state of Ohio should really do more for the people. Hopefully, the state of Ohio will soon pass adult-use/recreational cannabis making the market open for everyone. If officials in the state of Ohio are truly looking to combat the illicit black market for cannabis, they need to take action now. Actions speak louder than words. People and patients in the state of Ohio are running out of patience when it comes to all the words being spoken by politicians. It's time for action.
Disclaimer: The information, including but not limited to, text, graphics, images and other material contained in this article is for informational purposes only. No material from this article is intended to be a substitute for professional medical advice, diagnosis, or treatment. Always seek the advice of your physician or other qualified health care provider with any questions you may have regarding a medical condition or treatment before undertaking a new health care regimen. Never disregard professional medical advice or delay in seeking it because of something you have read on this website.