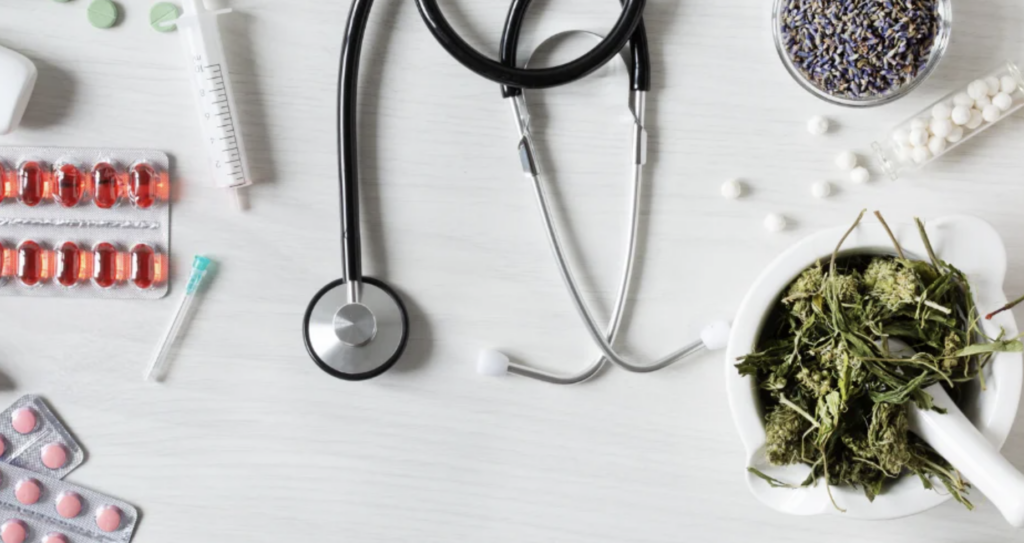 Cannabis consumption and potential prescription drug interactions are becoming a growing concern across the medical and pharmaceutical community. This is particularly a growing concern in the state of Connecticut. That's because Connecticut was the first state that legalized medical cannabis, choosing to use pharmacy technicians and pharmacists for selling and dispensing medical cannabis vs budtenders like other medical cannabis markets.
The state of Connecticut passed medical cannabis legalization through legislation in 2012. This made Connecticut the 17th state to legalize medical cannabis at the time. Today we have 35 states with legal access to medical cannabis. Pharmacists in Connecticut are said to be split down the middle when it comes to medical cannabis. Some still view it as a gateway drug and believe the anti-cannabis propaganda of reefer madness. Reefer madness, of course, refers to a campaign that described cannabis as dangerous, addictive, and even deadly.
Luckily, we're moving past the age of misinformation, mistruth, and misunderstanding of cannabis. Our knowledge of cannabis is beginning to grow. Pharmacists in Connecticut and other places are concerned about potential drug interactions when cannabis consumption comes into the picture. To help address this growing concern and others, the CEO and president of the Connecticut Pharmacist Association, Nathan Tinker, participated in the Cannabis Cognizant Summer Bootcamp by overseeing this day-long event. This boot camp was not only designed to help educate pharmacists in Connecticut. It was also open to pharmacists from across the nation. Connecticut isn't alone when it comes to pharmacists trying to prepare themselves for potential situations of interactions between prescription and cannabis-based drugs.
Can Cannabis Consumption Effect Prescription Drug Use?
The answer to this question is yes. Cannabis can most certainly affect prescription drug use. There is a potential for cannabis to interact with prescription drugs in a wide variety of different ways. Some of them are good, some of them could be not so good. Cannabis is rich in terpenes like linalool that's found in lavender, myrcene found in fruits like mango, and beta-caryophyllene found in black peppercorns. Many people have sensitive allergies and are allergic to these terpenes. Not understanding how terpenes can interact with allergies most certainly poses potential risks. Having a pharmacist that is able to explain this to a medical cannabis patient can be extremely helpful. Even more so, having pharmacists that understand this is even more important. Understanding that cannabis can interact with certain medications like blood thinners, painkillers, and other prescription drugs is exceptionally important with the growing number of medical cannabis patients in America.
Mr. Tinker, who oversaw the summer Bootcamp, was quoted saying, "With the imminent introduction of retail adult use cannabis into the Connecticut market, we thought it would be useful to get pharmacist engaged and understanding of the opportunities, and the challenges that will bring it to them and the profession." Mr. Tinker went on to praise Connecticut's medical cannabis program as the "most successful in the country." He emphasized that the introduction of recreational cannabis to Connecticut's very successful medical cannabis program, "is going to drastically impact both the way the medical program works but also how retail pharmacists are going to have to engage with and counsel patients about marijuana in the marketplace."
The director of retail operations for Acreage Holdings, Al Domeika, stressed there weren't enough studies to effectively understand the potential interaction of THC and CBD with blood thinner drugs such as Plavix or Warfarin. He went on to state that certain medications taken for the treatment of diabetes and blood pressure and medications prescribed for heart conditions or organ transplants could also have "some degree of interaction." Mr. Domeika also pointed out, "all pharmacies should be aware that medical cannabis is being dispensed, although there is no formal training, especially in retail establishments, we need to do our best to reach out to all Healthcare professionals to try to get them up to speed on the pharmacology of cannabis."
Not to sound like a stick in the mud or a broken record, but how much longer can the United States federal government claim that marijuana is a schedule 1 drug with no accepted medical value and a high potential for abuse and addiction? I truly believe that these pharmacists hold a higher degree of education than most of our politicians. Yet, the politicians are the ones deciding who does and doesn't have the freedom to choose cannabis.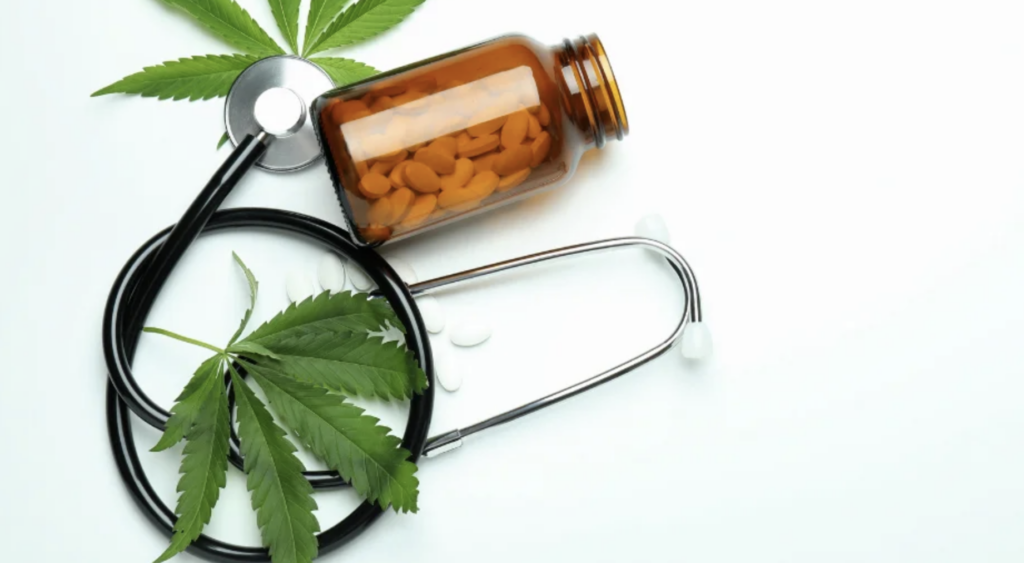 What's the Difference Between Prescription Cannabis and Prescription Drugs?
Doctors don't prescribe cannabis unless they write a prescription for Epidiolex. Doctors do, however, give recommendations for medical cannabis. A prescription is something issued by a medical professional that orders the use of a medical device, a specific set of rules pertaining to a medical condition or procedure, or prescription drugs. Prescriptions are also legal under federal law for the individual to which they are prescribed. A recommendation states that a doctor has gone over something with you and believes you are knowledgeable about it. However, a recommendation, unlike a prescription, has no legal effect under federal law.
Medical cannabis recommendations are growing in popularity. People are turning to medical cannabis for all kinds of different reasons. As our knowledge of medical cannabis continues to expand, so will the number of medical cannabis patients in our country. Medical cannabis helps a lot of people. The last estimate in December of 2021 suggested there were approximately 3.6 million medical cannabis patients in the United States, with that number only growing as more places legalize medical cannabis. Medical cannabis can most certainly interact with prescription drugs. In order to learn more about this in a controlled environment, the United States federal government must end its archaic and outdated stance supporting continued marijuana prohibition in America. It's great to see pharmacists taking the initiative to learn about cannabis and teach others what they've learned. Breaking down the negative stigma brought on by false information about cannabis will be very difficult. Countless times, cannabis has been proven not to be a gateway drug, yet some people choose to believe this outdated and Ill-informed opinion about cannabis. If medical cannabis is legal in your state and you're considering becoming a medical cannabis patient yourself, contact an MMJ doctor today. You could have your doctor's recommendation for medical cannabis and be on your way to becoming a medical cannabis patient tomorrow.
Disclaimer: The information, including but not limited to, text, graphics, images and other material contained in this article is for informational purposes only. No material from this article is intended to be a substitute for professional medical advice, diagnosis, or treatment. Always seek the advice of your physician or other qualified health care provider with any questions you may have regarding a medical condition or treatment before undertaking a new health care regimen. Never disregard professional medical advice or delay in seeking it because of something you have read on this website.