As more and more states have embraced the money-making and healing potential of legal cannabis, we've seen the public embrace it with open arms. Support for all types of legal cannabis, both recreational and medical, is overwhelmingly popular amongst the American general public. That's likely a key reason why 37 states and U.S. territories have already established medical programs of their own, and even more, are planning to do so in the near future!
One thing is crystal clear no matter how you slice it, Americans love their legal cannabis! And as a result of that robust love, they're buying a whole lot of it. After all, the legal industry here in the U.S. is coming off record sales figures in states all over the country amid a global pandemic where medical dispensaries were deemed to be "essential businesses." Interestingly enough, however, the fastest-growing chunk of those buyers are seniors!
There are more than 50 million seniors here in the U.S. After all, getting older is an unavoidable aspect of the human experience. But with aging comes some serious medical downsides. As we age, we're simply more likely to deal with age-related illnesses like chronic pain, arthritis, sleep disorders, dementia, Parkinson's disease, cancer, anxiety, and depression, just to name a few! Or maybe it's just the aches and pains of getting older.
Instead of opting for artificial, addictive Big Pharma alternatives like opioid-based painkillers to give those seniors some relief from their symptoms and improve their overall quality of life, many are opting for medical cannabis as a viable alternative! After all, thanks to services like us here at FadeMD, it's literally never been easier to quickly and easily connect with one of our certified medical cannabis doctors or industry pros via telemedicine and get a card of your own!
That's why this article is going to explore how and why medical cannabis can benefit the Baby Boomer generation as they continue to age. We'll break down which products they should opt for in the first place, dig into how and why those products are helpful for older folks, and touch on the science behind why medical cannabis is a fantastic option for seniors!
Let's get right into it, shall we?
Three Reasons Why Medical Cannabis is Great for Seniors
As cannabis becomes more and more mainstream and normalized in today's culture, it's no wonder that seniors are interested in seeing what all the fuss is about for themselves. That shift in public perceptions when it comes to legal cannabis has been most representative among seniors, with the percentage of older adults "who believe that people who smoke cannabis once or twice a week are at great risk of harming themselves physically and in other ways" decreased nearly 20 percent between the years 2015 and 2019.
After all, with every single one of the American Baby Boomer generation set to be 65 or older by as soon as 2030 and healthcare here in the U.S. not getting any cheaper anytime soon, it's only natural to consider some alternatives outside the traditional paradigm of Western medicine.
That's likely a key reason why older folks have recently become the fastest growing demographic group here in the U.S. when it comes to overall cannabis use. All in all, research shows that about 9 percent of everyone aged 50 or older uses cannabis in some way.
So with that in mind, here are a few key reasons why medical cannabis is great for seniors!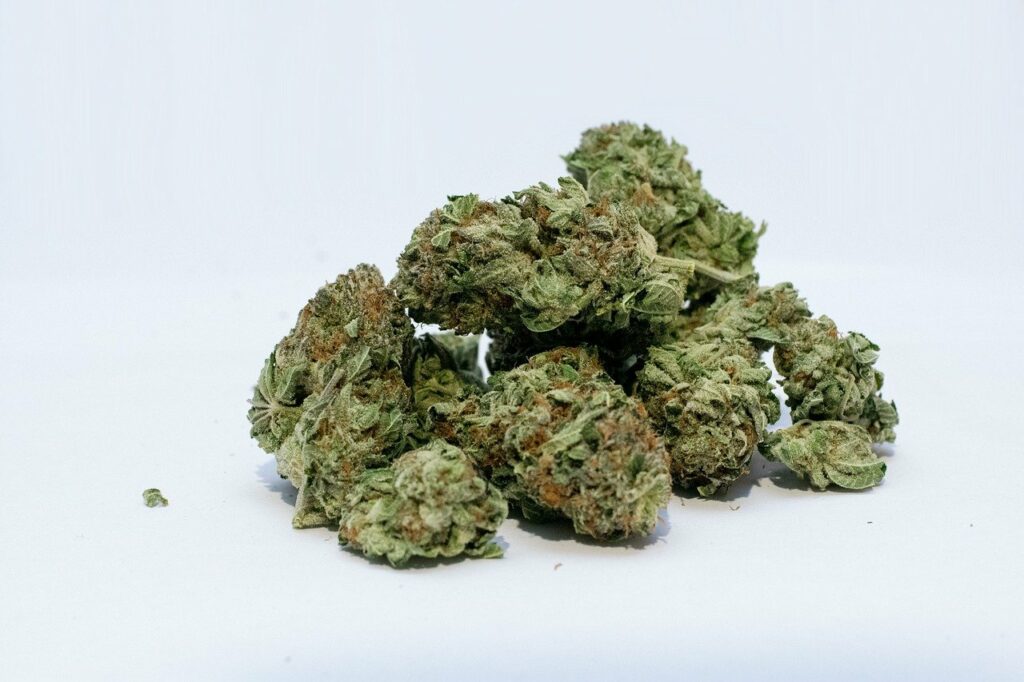 Reason 1: There's a Product for Pretty Much Everyone and Everything
When it comes to variety, there's no shortage of innovation when it comes to what types of medical cannabis products seniors can get their hands on. While they might only be familiar with cannabis in the form of flower, the widespread legalization and normalization of medical cannabis have led to major growth in how folks consume their cannabis.
Cannabis-infused edibles and beverages have been among the fastest-growing segments of the industry, while it's easy to find other methods of consumption like oral capsules or suppositories, easy-to-dose tinctures, potent concentrates, and convenient subdermal topical creams and salves.
That variety in products ensures that no matter who you are or what you're dealing with, there are some medical cannabis products that are perfect for you and your symptoms!
Reason 2: Medical Cannabis is Scientifically Proven to Help with Various Ailments
Despite the advancement we've seen in the legal cannabis industry, there are still some myths and urban legends to sort out when it comes to weed. If you've ever fallen victim to storing your cannabis in the refrigerator, then you've fallen victim to one of the most widespread myths and misconceptions yourself.
Since then, however, science has come a long way. As a result of that advancement, research shows that about 21 percent of folks, or 1 in 5 for short, currently use cannabis strictly for medical purposes!
On top of that, medical cannabis products have been proven to be powerful and effective enough at easing various aches and pains that research shows seniors who use cannabis are more active and in better health overall. After all, you're simply more likely to be up, active, and exercising if you're not dealing with various aches and pains, right?
Plain and simply put, the science backs up these medical cannabis solutions as a viable alternative to the usual and often problematic treatment methods given to seniors.
Reason 3: It's Natural, Non-Addictive, and Effective at Replacing Other Prescription Meds
Folks are all too often given addictive and often harmful solutions for what ails them. These medications are known for their side effects, which are often as bad or worse than the symptoms they're looking to treat. Medical cannabis, on the other hand, is all the upsides (and more) with none of the real downsides.
The science backs up how effective medical cannabis solutions can be as well. One study, for example, showed that medical cannabis products could be just as effective, if not more effective, than prescription medical solutions. Even when it comes to hardcore opioid-based pain medication, medical cannabis compares very favorably.
No matter how you slice it, medical cannabis is an effective, non-addictive alternative to typical forms of treatment for a massive array of ailments. If you're on the hunt for alternative treatment options, it's hard to go wrong with getting a card of your own and stopping into your local medical dispensary!  
Disclaimer: The information, including but not limited to, text, graphics, images and other material contained in this article is for informational purposes only. No material from this article is intended to be a substitute for professional medical advice, diagnosis, or treatment. Always seek the advice of your physician or other qualified health care provider with any questions you may have regarding a medical condition or treatment before undertaking a new health care regimen. Never disregard professional medical advice or delay in seeking it because of something you have read on this website.