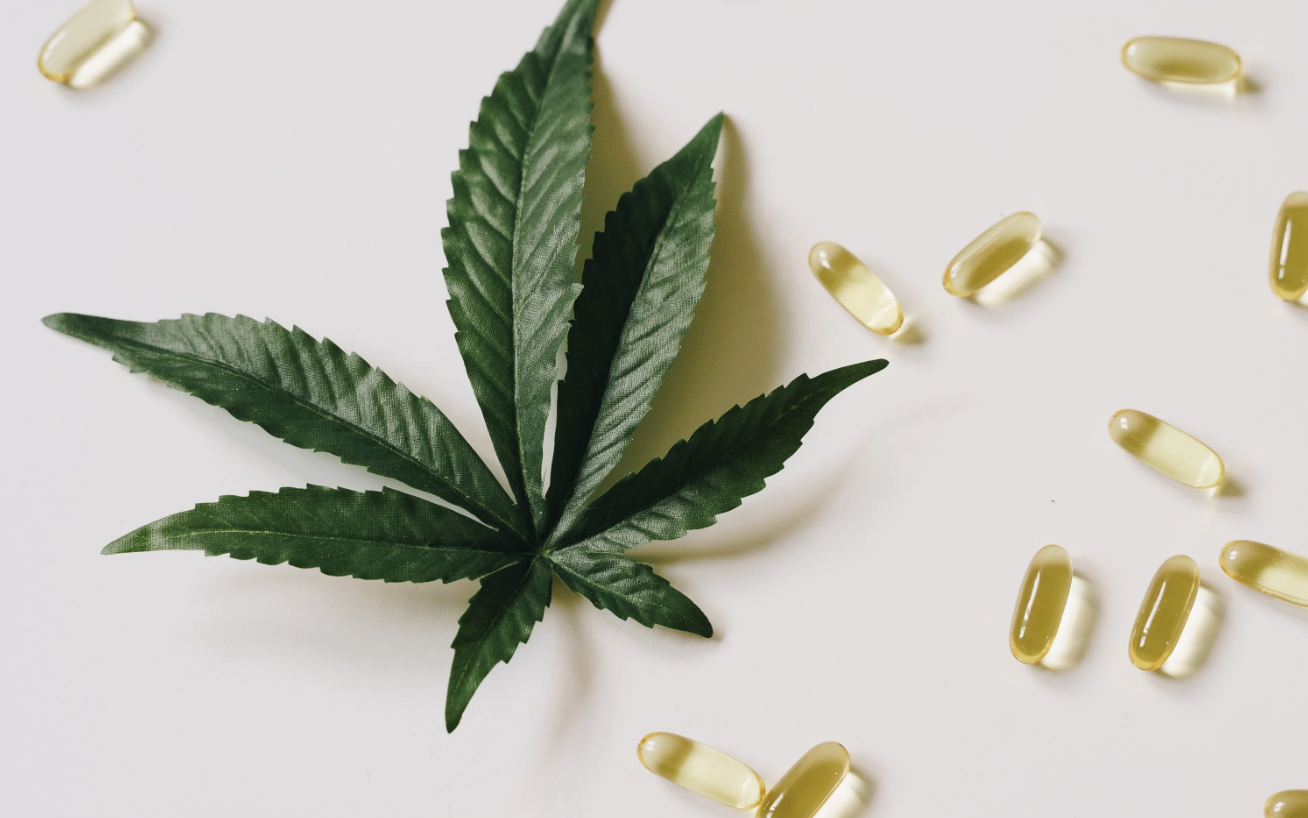 Medical cannabis cards could soon be a thing in Kentucky even though cannabis legalization is stalled in Senate. House Bill 136 would be a game-changer for the state of Kentucky. It would allow medical professionals the ability to recommend medical cannabis for one or more of many different qualifying conditions such as chronic pain, epilepsy, multiple sclerosis, nausea, cancer, and more.
Citizens in the state of Kentucky are battling for their right to have legal access to medical cannabis. Actually, all they can do is overwhelmingly show their support for something their elected representatives have chosen to ignore. The southern states seem to battle the most with cannabis legalization, with most of them having no form of it at all. Cannabis legalization itself was built on a foundation of misinformation, lies, and racism while being supported and fueled by the American government.
It's no surprise that the draconian elected representatives in southern states like Kentucky, South Carolina, Tennessee, and others are clinging to a racist past through their continued support of anti-cannabis laws. It helps fill their prisons and courtrooms with revenue. Cannabis laws have been proven to affect communities of color across the country. It has been a tool for law enforcement to harass and incarcerate countless individuals. Kentucky is no different.
Continued Support of Cannabis Prohibition is Almost Racist
A report issued in 2020 by ACLU Kentucky stated, "Black Kentuckians are 9.4 times more likely than white Kentuckians to be arrested for marijuana possession, " showing the alarming rate of continued cannabis racism in Kentucky. Kentucky should break this nasty trend, but it appears the elected representatives in Senate need to be voted out first.
The same ACLU report also shows an all-too-common alarming trend of racial disparity throughout counties across Kentucky, such as McCracken, Hopkins, Graves, Daviess, and Kenton, where black Kentuckians face an average of a 14.3% higher chance of being arrested for cannabis possession than whites. Racial disparities are not the only reason citizens in Kentucky are looking to legalize medical cannabis.
The people of the state of Kentucky deserve the same right that so many other Americans have. They deserve the right to choose cannabis as an alternative treatment to potentially dangerous and deadly pharmaceutical prescriptions and over-the-counter medications.
Pleas for Legal Access to Medical Cannabis Seem to Fall Upon Deaf Ears
Some citizens in the state that could benefit from medical cannabis are tired of elected representatives ignoring what the people want instead, opting to preserve their own private agendas. Alexandria Fulkerson is one of them. Alexandria is a mother who believes that her daughter would greatly benefit from legal access to medical cannabis. Alexandria's daughter Kolbie is now 4. She lives with two rare neurological conditions, Bilateral Persilvian Polymicrogyria and Lennox-Gastaut Syndrome.
Both of these conditions are very rare and severely diminish the quality of life for the patient and those around them. Seizures are very common with both of these disorders. Patients like 4-year-old Kolbie require around-the-clock care. They spend much of their time sedated by pharmaceuticals designed to try and prevent seizures. The rest of the time is sadly often spent having seizures. This is torment for any parent and torture on any living soul.
When asked about her daughter's condition, Alexandria told media sources, "she was on six medications when she came home from the hospital. She's on two now, with a rescue Med." 4-year-old Kolbie's regimen includes 16.2 mg of phenobarbital five times a day. Seizure attacks result in sedation via midazolam, but it can only be used four times daily. The number of seizures that Kolbie experiences often surpasses the limitations of these medications.
All Politicians Aren't Deaf, Just Some of Them
All of Kentucky's elected representatives don't suck, just some of them. Recently the House passed a bill to legalize medical marijuana in the state of Kentucky. This would have been monumental for citizens in the state. It would have paved the path for people who choose cannabis to become patients rather than remain criminals. The bill to legalize medical cannabis in Kentucky may have stalled during the legislative session thanks to the Senate, but Kentucky's governor Andy Beshear may end up taking matters into his own hands.
As it appears unlikely that lawmakers in the state of Kentucky will usher in a new era of positive cannabis reform, Kentucky's Governor believes that access to medical cannabis can be accomplished at an administrative level. Governor Andy Beshear told media sources, "I want to see Kentucky finally legalize medical marijuana. When the people overwhelmingly demand it, the only thing keeping it from happening is we don't have valid initiatives, and then, the legislator right now, won't follow the will of the people."
He went on to tell media sources, "I'm going to have our eternities in the executive branch, as well as others that are interested, look at and explore every option because this is the will of the people. I hope that the legislative branch will listen to it. If not, we're going to explore executive options."
This shows the very sad conundrum America is in. Lawmakers are not leaders; they are elected representatives. They are elected by the people to represent the will of the people. When the people overwhelmingly favor a change, it is the responsibility of elected representatives to make that change happen. When they choose to continue to support their own private agendas and outdated policies, they should be removed from office. The governor of Kentucky seems to have his priorities in line when it comes to representing the will of the people. When this happens, a leader is born. Sadly, the American government is made up of followers instead of leaders.
Overwhelming Support from Citizens, So Who's Causing the Stall?
Citizens in the state of Kentucky deserve legal access to medical cannabis. A poll was released back in 2020 that took a look at Kentuckian's support for medical cannabis. This poll showed that 9 out of 10 residents favored legalizing medical cannabis. A poll like this should have spoken volumes to the elected representatives in the state of Kentucky. According to media reports, the reason positive cannabis reform is stalling in Senate is because of majority floor leader Damon Thayer and Senate President Robert Stivers.
State Senate President Robert Stivers obviously has conflicting issues with telling the truth. In an interview on Spectrum News 1, the Senate President says he "believes that learning and listening are key to being a good legislator." If that were the case, he would have listened to the overwhelming support for legal access to medical cannabis by citizens in the state of Kentucky. He either didn't hear them or has chosen to ignore them. Either way, he's not a very good listener or leader.
Then there is Senate Majority Floor Leader Damon Thayer. He obviously doesn't support legal access to medical cannabis, or as the floor leader and speaker, he would have spoken up by now. He did, however, acknowledge the uphill battle for the right to gamble or place bets on sporting events that he likes to refer to as Sports Wagering Measure, a measure the floor leader supports.
The president chooses to simply ignore the will of the people, and the floor leader supports sports wagering over the citizens of Kentucky's right to legal access to medical cannabis. I think it's time for Kentucky to pick some new representatives. In the meanwhile, contact these two and let them know what you think about them. You can get in touch with Kentucky State Senate President Robert Stivers here and Kentucky Senate majority floor leader Damon Thayer here.
Medical cannabis is still in reach for citizens of Kentucky. Contact these two leaders that are stalling progress and let them know that if they can continue this path, they will be voted out. Reach out to Kentucky Governor Andy Beshear and show him you support him and his efforts to legalize access to medical cannabis for Kentuckians.
Disclaimer: The information, including but not limited to, text, graphics, images and other material contained in this article is for informational purposes only. No material from this article is intended to be a substitute for professional medical advice, diagnosis, or treatment. Always seek the advice of your physician or other qualified health care provider with any questions you may have regarding a medical condition or treatment before undertaking a new health care regimen. Never disregard professional medical advice or delay in seeking it because of something you have read on this website.