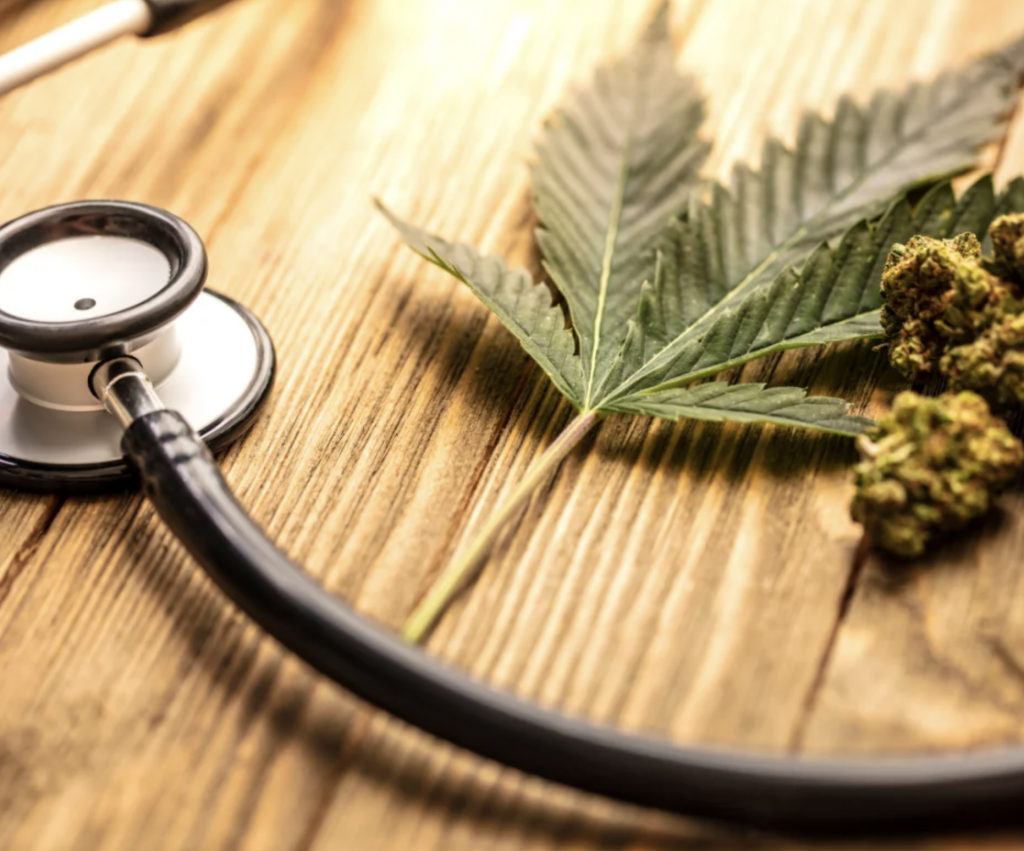 Medical cannabis and recreational cannabis are legal in many places across the nation these days. In fact, there are 39 states that have taken the steps necessary to provide legal access to medical cannabis. 19 states along with our nation's capital Washington DC have taken the necessary measures to legalize adult-use/retail/recreational cannabis. More states are looking at the possibility of legalizing recreational or medical cannabis. In states that have recreational cannabis laws, an adult with a valid ID can purchase cannabis from a dispensary. In states that have only medical cannabis laws, patients are required to get a doctor's recommendation and then submit their recommendation along with other documentation to the state to receive approval for a medical cannabis card, also known as an MJ or MMJ card.
Cannabis may be legal in many places, but at the same time, it is still not legal in many places. There is a smokescreen of confusion surrounding the legal cannabis industry. For example, Oklahoma allows patients from Missouri and other states to purchase medical cannabis in the state of Oklahoma as long as they apply and are approved for a temporary Oklahoma medical cannabis card.
However, according to state laws, those patients could find themselves in trouble for taking the medical cannabis they were allowed to purchase in Oklahoma back across state lines to Missouri or Colorado despite those states also having medical cannabis programs. Current industry regulations do not permit the transportation of cannabis, in particular THC-rich cannabis, across state lines.
Benefits of Having a Doctor-Recommended MMJ Card
Having a valid state-issued MMJ card can be extremely beneficial in many different circumstances. One of the most notable could quite possibly be the ability to purchase medical cannabis in states that don't have access to recreational cannabis and only allow for medical cannabis. Medical cannabis is oftentimes not treated much like medicine at all. Patients with a valid MMJ card have gone through the process of receiving a doctor's recommendation and receiving state approval. They're also required to carry their state-issued MMJ card on them to verify that they are medical cannabis patients and to purchase medical cannabis.
After doing all of this, a medical patient is required to leave their medicine at home when traveling across state lines. You can bring enough medicine with you to get you to the state line, but according to law, that's it. If you want your medicine when you get to the next state, you better hope they honor out-of-state medical cannabis cards. This is where having that med card can be extremely handy.
In some states, having a medical cannabis card can also save you money. Medical cannabis patients do not pay as much tax as recreational consumers do in most markets. Saving money these days is extremely important, especially when it comes to purchasing your medicine.
Getting busted with medical cannabis in a state that does not allow for it is never a good thing. However, if you have a med card and do not have over the legal limit of your med card, you do give a legal team something to help your case.
Getting An MMJ Card is Easier Than You May Think
You might be thinking to yourself that getting a medical cannabis card is difficult. That's not the case. Most people today live with underlying conditions that qualify them for medical cannabis certification in their state. The necessary criteria to become a medical cannabis patient differs from state to state. In most states that have approved medical cannabis programs, there is a list of qualifying conditions that qualify patients for medical cannabis cards. Some of the most common qualifying conditions that you will find that has been defined in medical cannabis states include but are not limited to the following.
Cancer
Chronic Pain
Crohn's Disease
Epilepsy
Glaucoma
HIV/AIDS
Multiple Sclerosis
PTSD
Severe Nausea
Terminal Illness
Wasting Syndrome
If you believe you would qualify for a state-issued MMJ card, all you have to do is go online and set up an appointment with FadeMD which will connect you via an appointment with a licensed physician that is certified to provide medical marijuana recommendations for your state. The appointment will be conducted via telehealth or in-person and only takes a short amount of time. After speaking with your doctor about medical cannabis, the doctor will decide whether or not to issue you a state doctor-approved medical cannabis card recommendation. With Fade MD, you only pay if you are approved.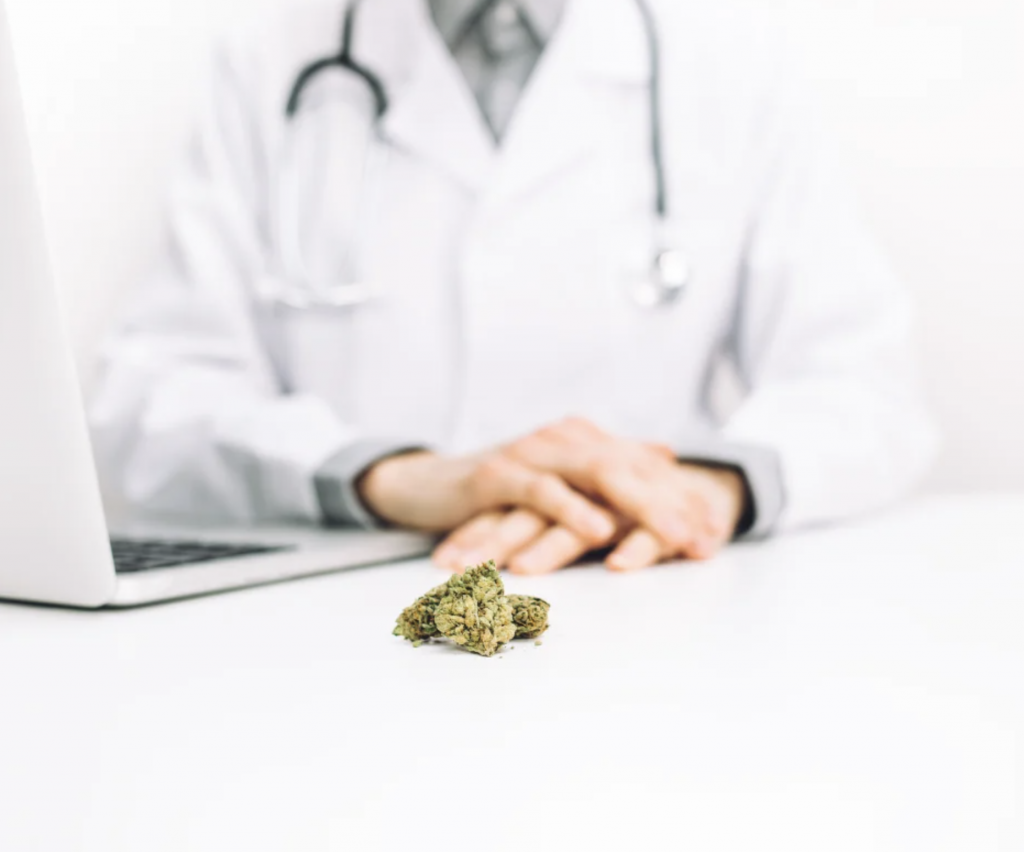 Next Steps for Receiving Your Medical Marijuana Card
There are a lot of uncertainties in this life. One of those uncertainties shouldn't be where you're going to purchase your medical cannabis. After you receive your medical cannabis recommendation from a certified doctor, the next step is to apply for a state-issued MMJ card. The process for applying as well as the cost differs in each state. Once you receive your card, you will then have access to medical cannabis dispensaries in your state.
If traveling is in your immediate future and you are a medical cannabis patient, it would be wise to do a little research. Some states will honor out-of-state med cards, some require you to purchase a temporary card in their state, and others simply do not accept out-of-state medical cannabis cards. Check to see if your medical cannabis card is valid in the state you are planning on visiting. If so, then you can enjoy the peace of mind of knowing you will have legal access to purchase medical cannabis once arriving at your travel destination.
Viewpoints and perceptions of cannabis, medical cannabis especially, have changed substantially over the last few years. Even though many people accept medical cannabis and are okay with it, there are still those who are not. Federal authorities still treat cannabis as a schedule 1 drug, and you could find yourself in trouble with them. Avoid this hassle by avoiding carrying cannabis across state lines. Ready to obtain your medical marijuana card? If so, set up an appointment today to receive your medical cannabis recommendation.
Disclaimer: The information, including but not limited to, text, graphics, images and other material contained in this article is for informational purposes only. No material from this article is intended to be a substitute for professional medical advice, diagnosis, or treatment. Always seek the advice of your physician or other qualified health care provider with any questions you may have regarding a medical condition or treatment before undertaking a new health care regimen. Never disregard professional medical advice or delay in seeking it because of something you have read on this website.