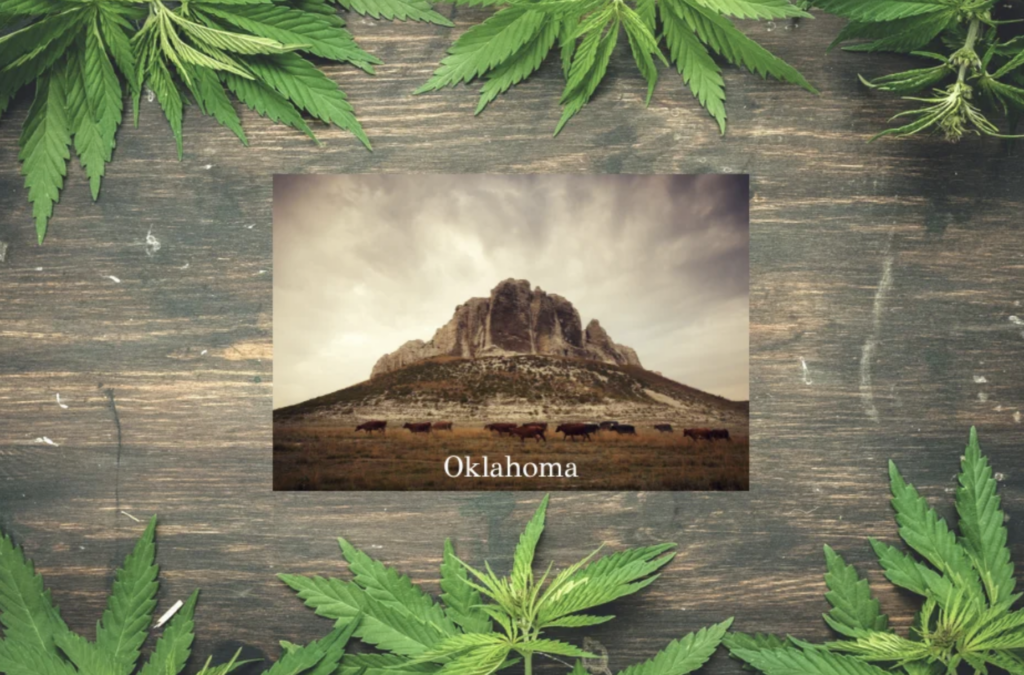 Oklahoma has a very successful medical cannabis program with patients who use cannabis for a multitude of different reasons. So successful, in fact, that it has earned the title of some calling it "the wild west of weed." But, just how did it earn this nickname, and what does it mean for the future of medical cannabis in the state of Oklahoma?
In November of 2020, Politico Magazine covered a story on Oklahoma showing the state was the largest medical cannabis market in America on a per capita basis. According to the Marijuana Policy Project website, Oklahoma has an estimated 368,218 medical cannabis patients. That's roughly 10% of the state population.
Medical cannabis was kind of like green gold in Oklahoma. A state that once had some of the toughest anti-cannabis laws in the nation quickly became the wild west of weed. For around $2,500, just about anyone could open a cannabis business. This resulted in a rush to stake a claim and cultivate roots in the community for those looking to capitalize on the green rush.
As of August 2021, Oklahoma had issued approximately 12,600 cannabis business licenses. Of those 12,600 business licenses, it's estimated that more than 8,600 of them were cannabis cultivation licenses and more than 2,300 were medical cannabis dispensary licenses. To give it a little bit of perspective, there are more cannabis dispensaries in Oklahoma (2,301) than there are in California (913).
Not all of these businesses are operating according to the law. There are some businesses that choose to hide illegal operations behind legal medical cannabis licensing. This contributes to Oklahoma cannabis fueling the black market that cannabis legalization is attempting to overtake. Songwriter and activist Ellen Bukstel perhaps said it best in her song "Who's The Pusher Now" when she said, "When you turn a market black, it's hard to turn it back."
The increase of illegal activity in the legal cannabis space across Oklahoma left regulatory authorities and state law enforcement in a bit of a pickle. This caused Oklahoma to become what some are calling the wild west of weed, and just like any good western, it's time for law and order to step in to try and take back control.
Taming the Wild West of Cannabis in Oklahoma
Usually, when law and order and cannabis are involved, it means families are destroyed, people go to jail, and plants are burned. That's not exactly the case here, though it could apply to those who operate outside of the rules. Oklahoma has recognized that its cannabis industry is a huge one and that more regulatory control is needed.
Recently lawmakers in the state of Oklahoma have taken measures to help secure a promising future for Oklahoma's medical cannabis industry. Many people have worked very hard to establish legitimate medical cannabis businesses in the state. These businesses run the risk of being hurt by those who operate illegally.
Consumers deserve access to quality medicine consistently that passes certified lab tests. The black market does not offer this. Black market dealers also avoid paying taxes. To help combat the illicit black market that some businesses in Oklahoma cater to, the state recently implemented the requirement of METRC, a seed-to-sale tracking system. But, that's not all.
There will be no new commercial licenses for cannabis businesses issued in the state of Oklahoma for the next two years. HB 3208, which passed during the last legislative session, imposes a moratorium on the issuance of new licenses for cannabis dispensaries, processors, and growers.
New cannabis dispensaries or cannabis cultivation operations will no longer be permitted to operate next to schools. A new law will require all new cannabis grows and dispensaries to be "at least 1,000 ft away from schools." Since Oklahoma will not be issuing any new cannabis business licenses for the next two years, this shouldn't be too difficult to make happen.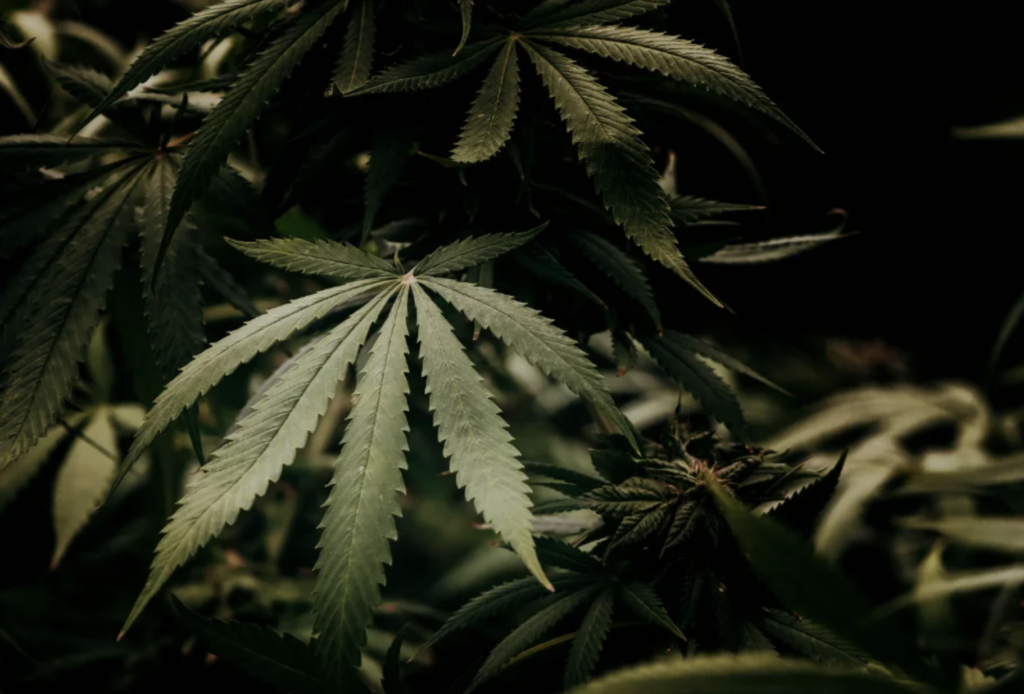 Will it Be Enough to Make a Difference
Can authorities get a grip on Oklahoma's medical cannabis market before it gets out of control? Is it actually out of control, or is it just competitive access for patients? There may not be any new cannabis businesses opening in Oklahoma for the next two years, but chances are there will be a lot of them closing if the problem is as out of hand as it's made out to be.
By combining the halt of the issuance of new cannabis business licenses for two years with the requirement of METRC for cannabis businesses in Oklahoma, authorities can start to get control and begin taming the wild west of weed. METRC is a seed-to-sale tracking system that helps keep the real-time information stored about cannabis from the time it is a seed being grown all the way up until the point it is sold.
The system allows authorities to come over it and look for discrepancies that show the potential of supporting black market cannabis. The state of Oklahoma has a population that is roughly 10% medical cannabis patients. Part of this is because obtaining a medical cannabis card in Oklahoma isn't as difficult as it is in other places. The state of Oklahoma does not have a list of qualifying conditions to become a medical cannabis patient.
Instead, to become a medical cannabis patient in Oklahoma, all you have to do is set up an appointment with a state certified MMJ doctor. Many of the medical cannabis patients in the state of Oklahoma have used the convenience of access to telemedicine to their advantage by making appointments to get their medical cannabis recommendation from a state certified doctor online.
After receiving a state-certified doctor recommendation, an application is submitted to the Oklahoma Medical Marijuana Authority (OMMA). Once a patient is issued their state medical cannabis card, it is valid for two years. With an estimated 10% of the population being medical cannabis card holders, regulatory authorities in the state are looking to make sure that more than 300,000 medical cannabis patients have access to the best medical cannabis possible. Will the combination of new restrictions on cannabis business, and licenses combined with the requirement of METRC be enough to help authorities tame what some have started calling "the wild west of weed"? Only time will tell.
Disclaimer: The information, including but not limited to, text, graphics, images and other material contained in this article is for informational purposes only. No material from this article is intended to be a substitute for professional medical advice, diagnosis, or treatment. Always seek the advice of your physician or other qualified health care provider with any questions you may have regarding a medical condition or treatment before undertaking a new health care regimen. Never disregard professional medical advice or delay in seeking it because of something you have read on this website.