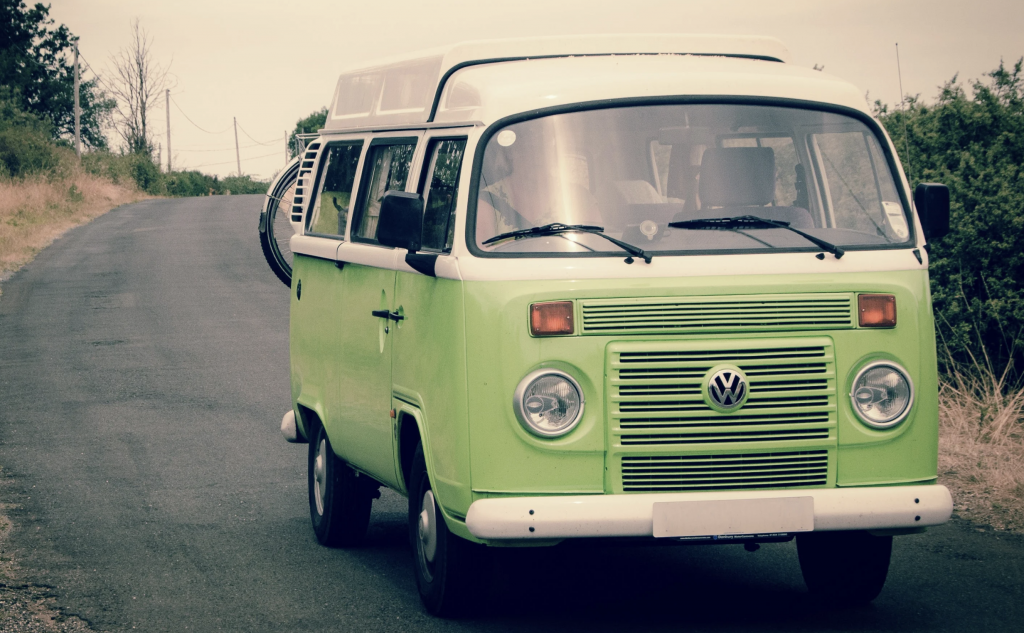 Medical cannabis in North Carolina could soon be a thing. Many people are hoping that one day soon, they will be able to get a medical cannabis card in North Carolina. For now, though, those hopes will have to go on the back burner as North Carolina remains one of the few draconian states still supporting outdated marijuana prohibition laws. Step over the state line into Virginia, and it's a different story as recreational cannabis is fully legal for adults in the state.
A Potential Cannabis Tourism Hot Spot Pending Legalization
With that in mind, cannabis is illegal in pretty much every other direction. To the west of North Carolina, you have Tennessee. To the South, you have Georgia and South Carolina, and to the east, the Atlantic Ocean. Tennessee, Georgia, and South Carolina all support cannabis prohibition. Even small amounts of cannabis in your possession can land you some serious fines and even jail time in any of these states.
North Carolina is the 28th largest state in America and the 9th most populous. The state is home to more than 9 million residents. The state is beckoning with beauty and history, from the Great Smoky Mountains and Chimney Rock to Cape Hatteras National Seashore and the Wright Brothers National Memorial. Tourism in the state is already a main source of revenue as people come from around the world to experience the above-mentioned places and others like the Outer Banks.
Tourism in the state of North Carolina could increase substantially if cannabis were to be legalized. Of course, that would mean recreational cannabis. However, for the time being, it looks like people in the state of North Carolina would be more than happy with legal access to medical cannabis. According to a survey, 68% of the voters in North Carolina believe that medical cannabis should be legal.
What's Holding Up Legalization in North Carolina?
Once again, very similar to the circumstances in Kentucky, the will of the people is falling on deaf ears of political Representatives. These representatives are elected. They are elected to represent the will of the people, not their own private agendas. When the will of the people is evident, and the elected representatives choose to ignore them, the only thing left to do is to remove the elected representatives from office. Vote in Representatives that represent the people, not the highest bidder.
Sadly, a bill that would allow for medical cannabis in North Carolina has stalled in Senate, where it seems most bills regarding cannabis go to die. This bill is known as the North Carolina Compassionate Care Act or Senate Bill 711. This bill managed to clear three committees in 2021. Now for some reason, it just sits. That reason is, of course, none other than the elected representatives standing in the way of progress.
There is overwhelming support for medical cannabis and a divided opinion on adult-use recreational cannabis. The same survey discovered that 48% of voters support adult-use cannabis while 43% still oppose it. These are numbers that can understandably leave lawmakers leaning to one side or the other. However, when 68% of voters believe that cannabis should be legal for therapeutic purposes, it becomes evident that something should be done to provide access to medical cannabis.
North Carolina State lawmakers seem to believe that those with debilitating medical conditions like Parkinson's disease, multiple sclerosis, post-traumatic stress disorder, epilepsy, cancer, or HIV/AIDS don't deserve legal access to medical cannabis. If these people were to go over one imaginary state line to the north, they could legally have cannabis. You can technically take a drive over for the day, indulge in cannabis, and then go home as long as you didn't bring any back with you across state lines. But this isn't sensible for the majority of the thousands of North Carolinians that could benefit from medical cannabis.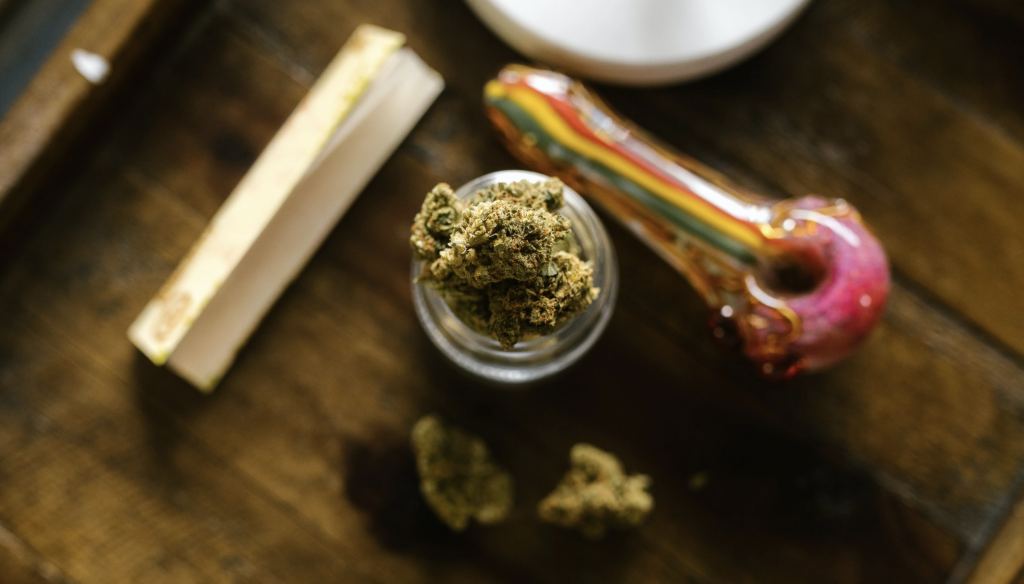 Some Progress Has Been Made in the State – But Not Enough
At least North Carolina has made some progress in comparison to neighboring states when it comes to cannabis laws. The state has managed to decriminalize cannabis possession in small amounts. According to the National Organization for the Reform of Marijuana Laws, commonly known as NORML, as long as you have 14 grams or less, it is considered a non-jailable misdemeanor which could land you a fine of up to $200. However, possession of 0.5 – 1.5 ounces is punishable by up to 45 days in jail and up to $1,000 in fines. Anything more than that, up to 10 pounds, is considered a class one felony with a sentence of 3-8 months in prison plus fines and court costs.
North Carolina could still stand to see legal, medical cannabis thanks to the North Carolina Compassionate Care Act, Senate Bill 711. Unfortunately, this bill is currently stalled in the Senate because of redistricting and state budget issues. Should the bill pass, regulators would allow for ten medical cannabis licenses. Each license would be allowed to operate four medical cannabis dispensaries. One of those dispensaries would be required to be in an economically disadvantaged county.
The legislature adjournment date is May 20th of, 2022. This will let the people of the state of North Carolina know if their representatives are really representing them or if they're representing private interests. Medical cannabis has been doing wonders for a multitude of people from different age groups and walks of life. Everyone from professional athletes to senior citizens and even some children are benefiting from cannabis. Some people who suffered from uncontrollable seizure disorders have found the relief they never thought imaginable through different cannabis products such as tinctures, oils, and even smokable flower.
Cannabis Education and Better Representation are Needed
People are the ones getting the education because they are the ones suffering. State lawmakers are the ones that should be getting the education because they are supposed to be representing the people. Instead, they cling to ignorance, spouting out that more research is needed or just simply opposing positive cannabis reform. A stern opponent of cannabis legalization in the state of North Carolina has been Republican Representative Virginia Foxx. This sly old fox has strongly opposed positive cannabis reform yet reaps the benefits of investing in legal cannabis industry stocks. North Carolina's 5th congressional representative Virginia Foxx just might be the largest holder of cannabis stocks in all of Congress yet does nothing to progress the reform of cannabis laws.
It seems that someone who has made rather substantial investments in cannabis stocks would support legalizing the industry. That is unless, of course, by some twisted way, they are manipulating their power and position to create an economic gain for themselves. But our political Representatives wouldn't do that to us now, would they? North Carolina deserves better than this. They deserve better politicians than this. The elected representatives of the state of North Carolina should listen to the people, and hopefully, this will be the case. It's time for people like Virginia Fox, who oppose positive cannabis reform, to retire and allow room for progressive thinking Representatives who are willing to take the will of the people and make it a reality. Hopefully, one day soon, this will happen, and residents of North Carolina can obtain their medical cannabis cards and have safe, legal access to medical cannabis.
Disclaimer: The information, including but not limited to, text, graphics, images and other material contained in this article is for informational purposes only. No material from this article is intended to be a substitute for professional medical advice, diagnosis, or treatment. Always seek the advice of your physician or other qualified health care provider with any questions you may have regarding a medical condition or treatment before undertaking a new health care regimen. Never disregard professional medical advice or delay in seeking it because of something you have read on this website.